Project name: Minnan commercial and courtyard villas
Project location: Zhangzhou, China
Interior design: Mercer Design
Soft decoration design: Mercer design
Project area: 305㎡
Photography team: Three Images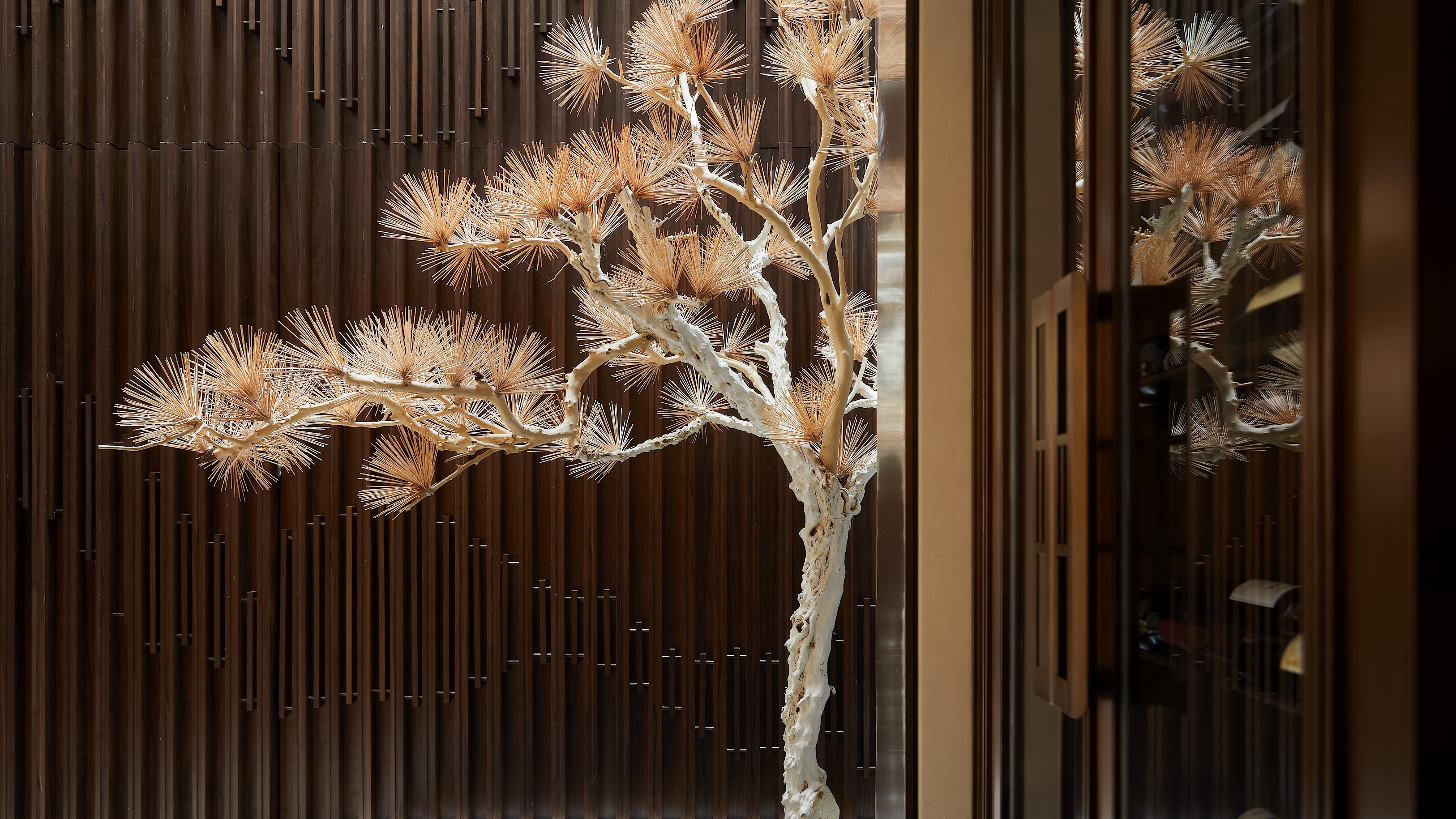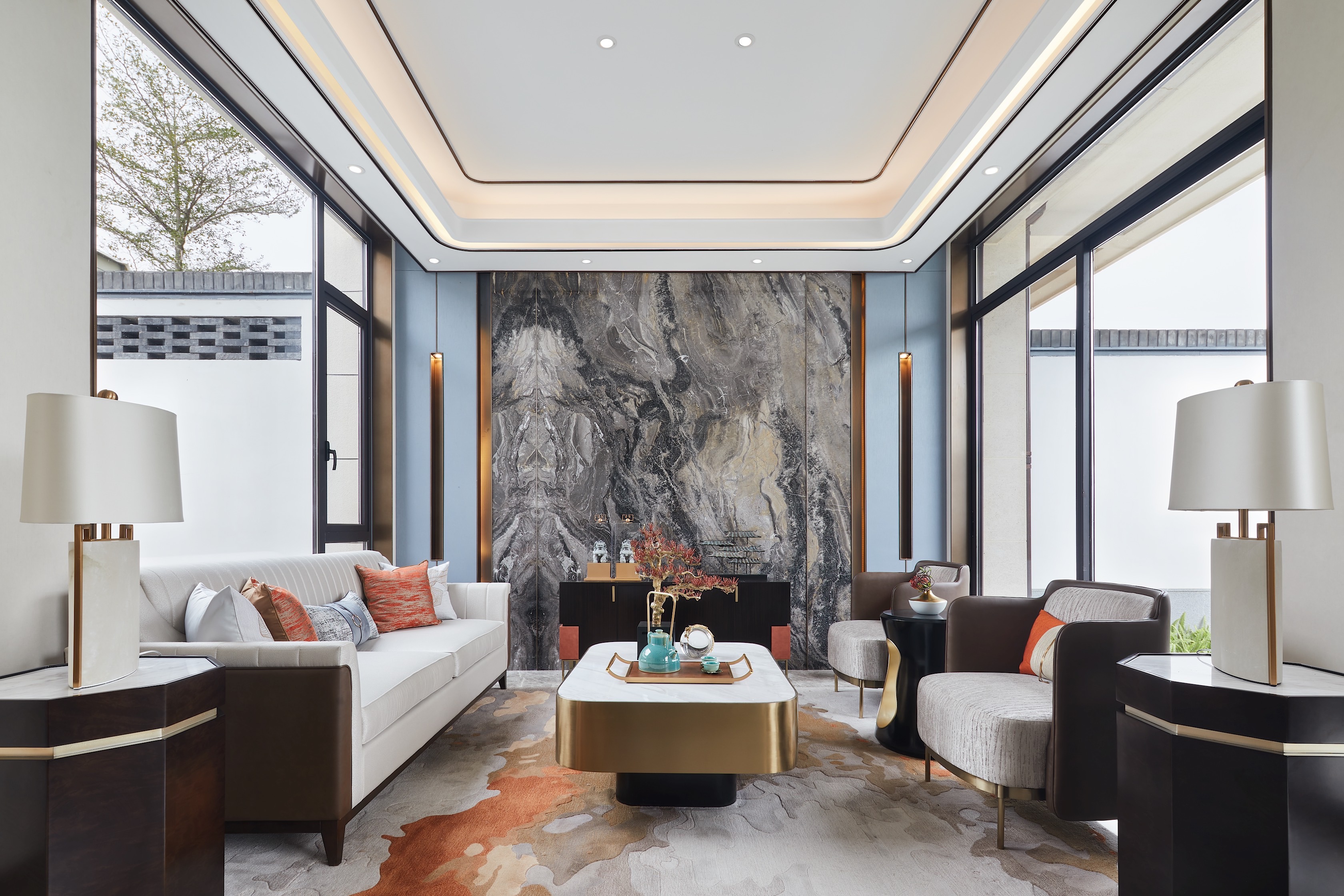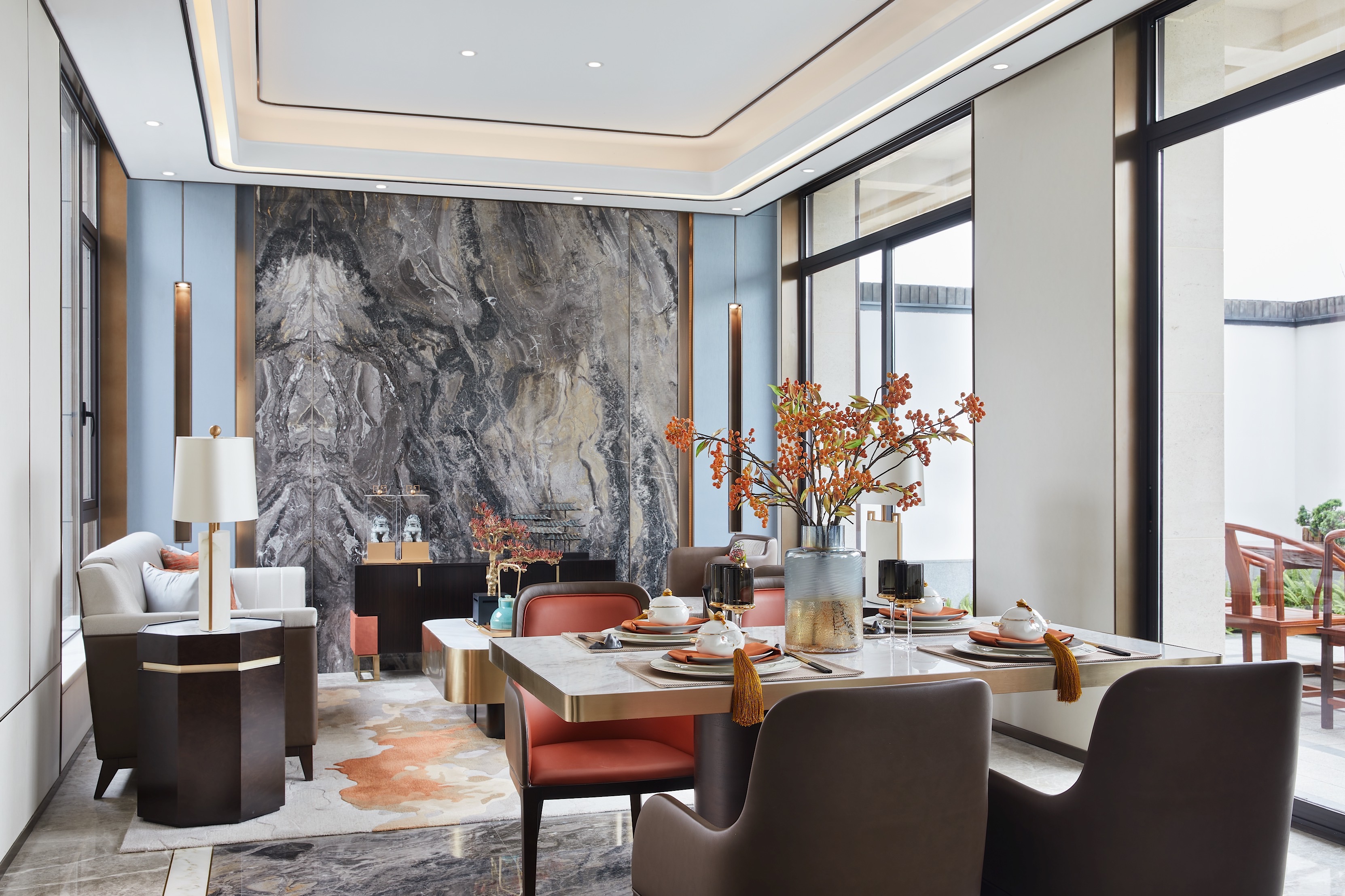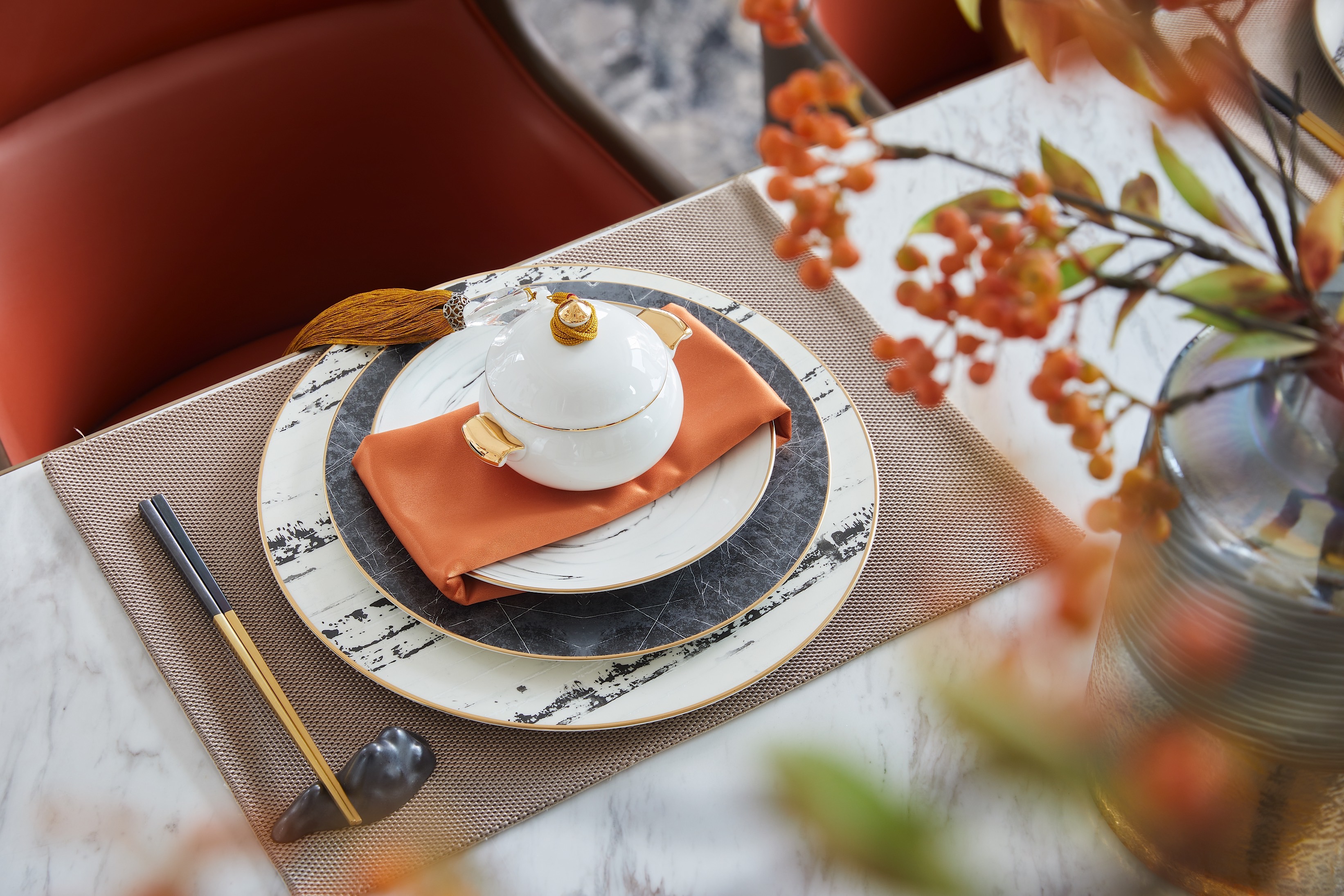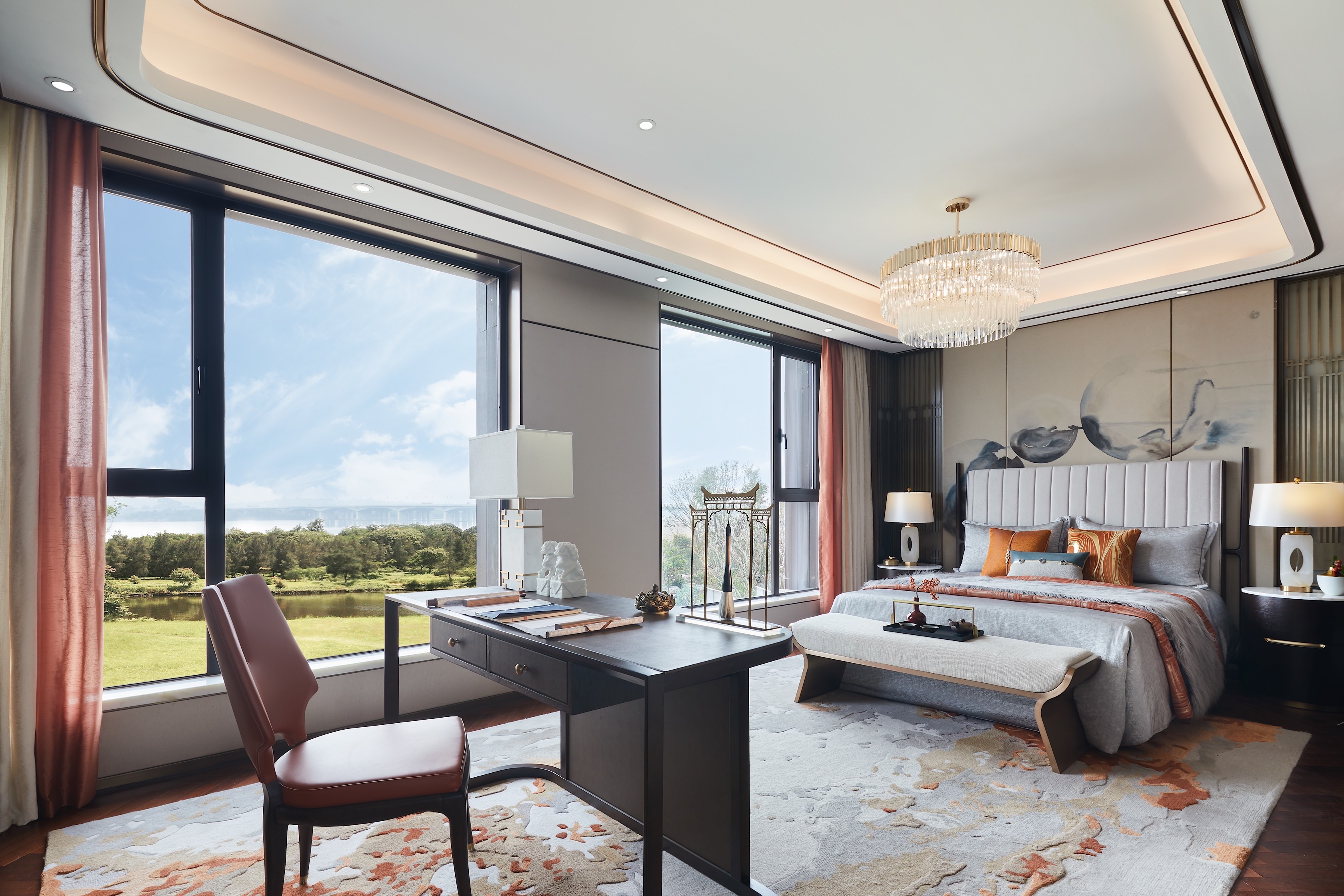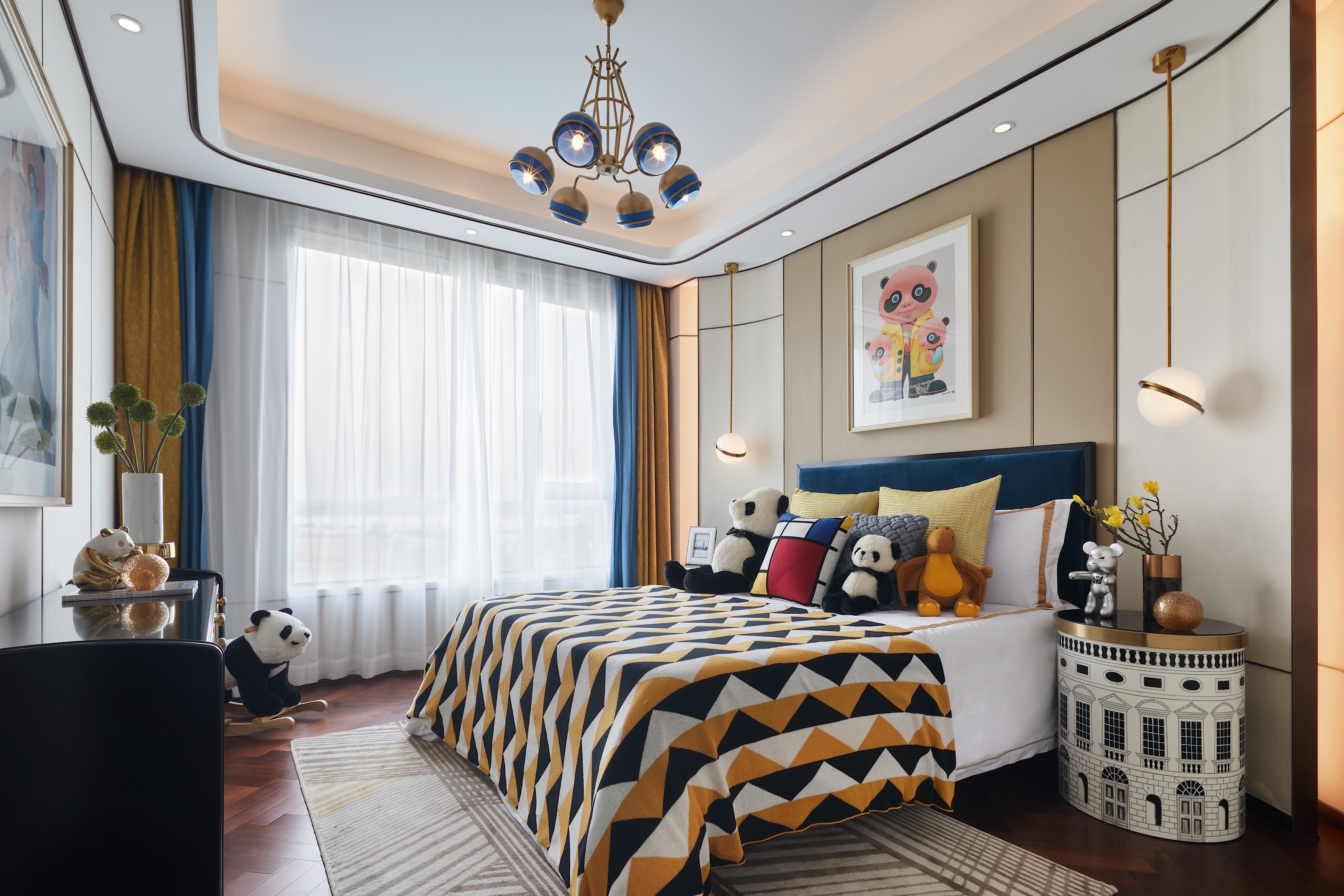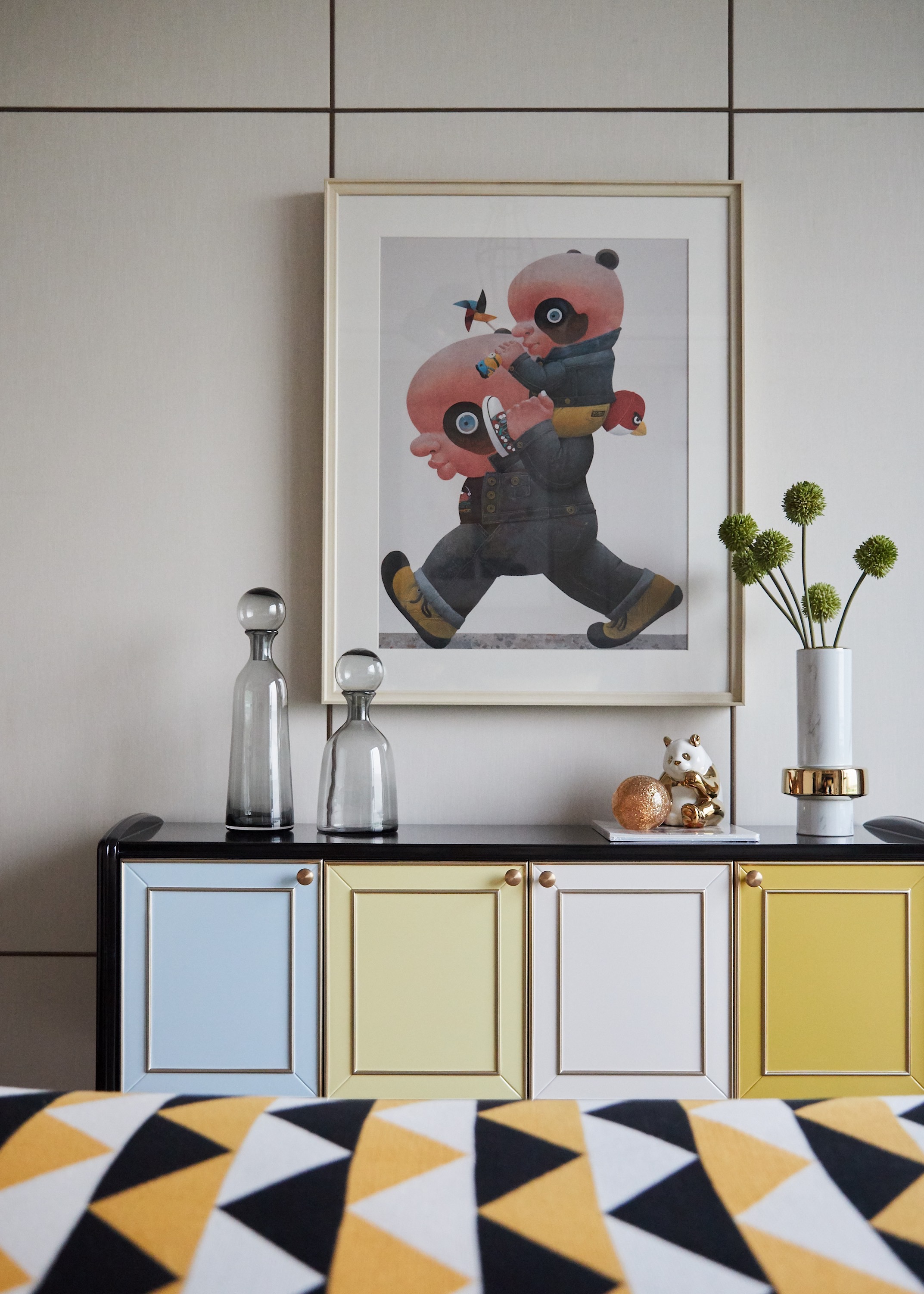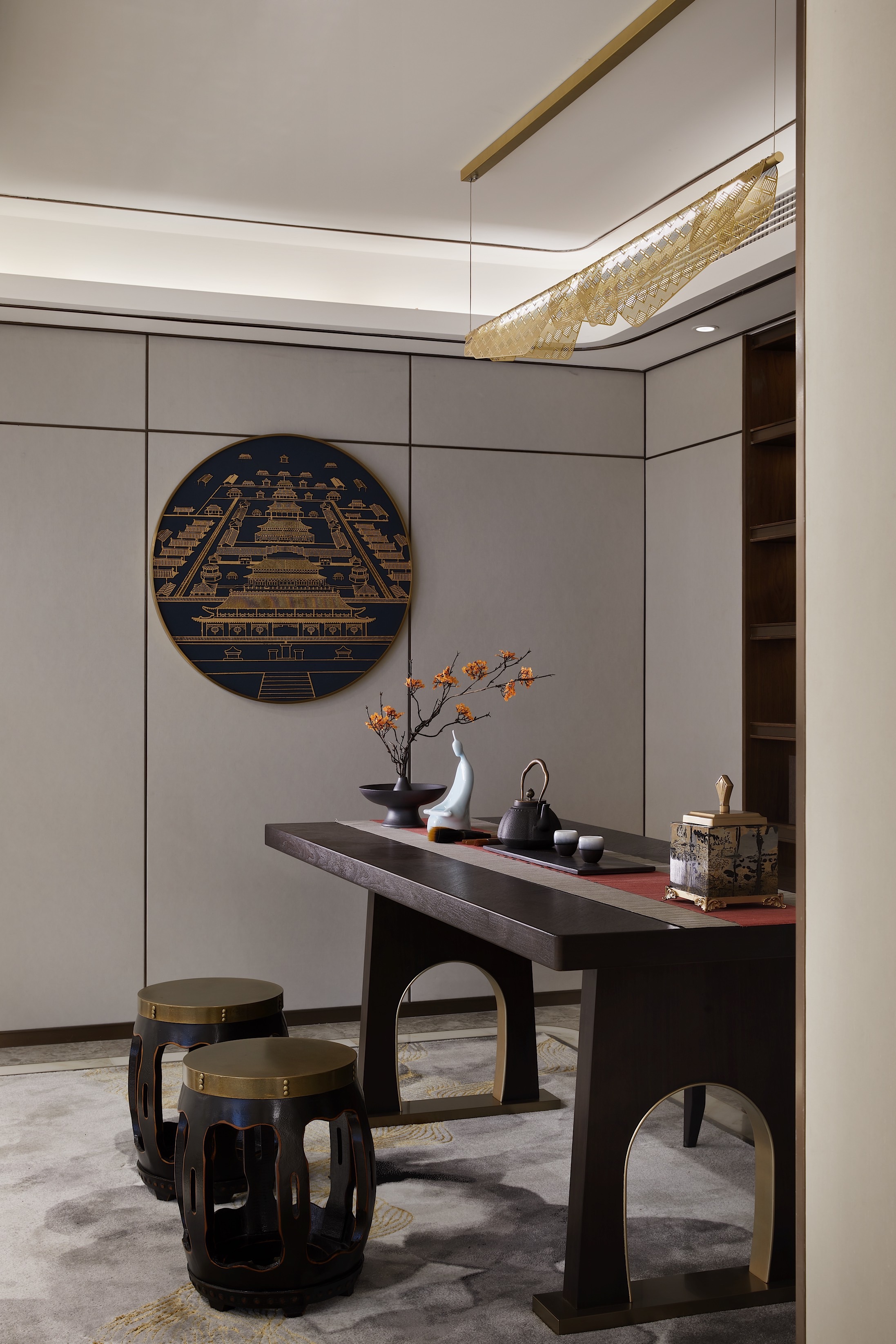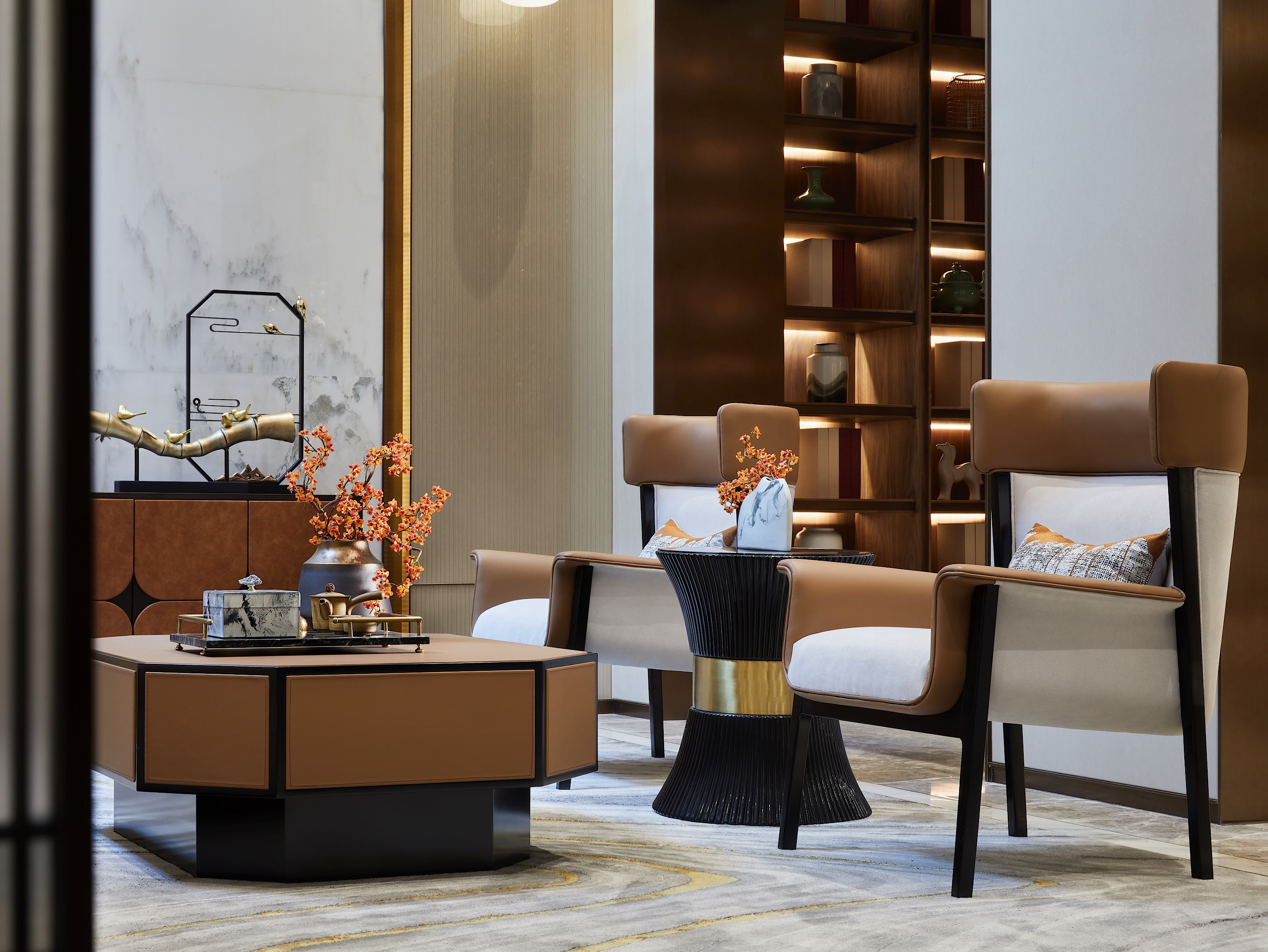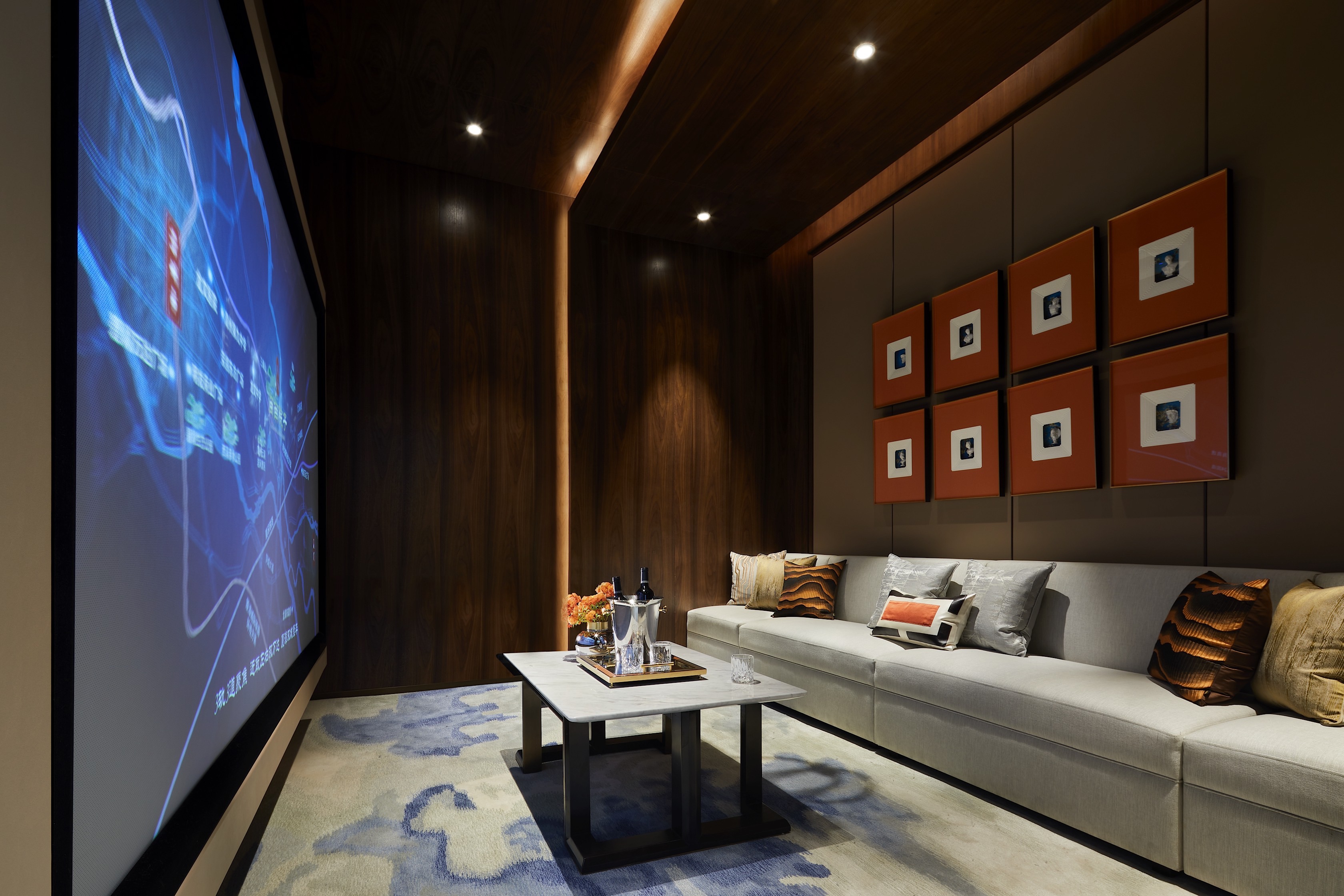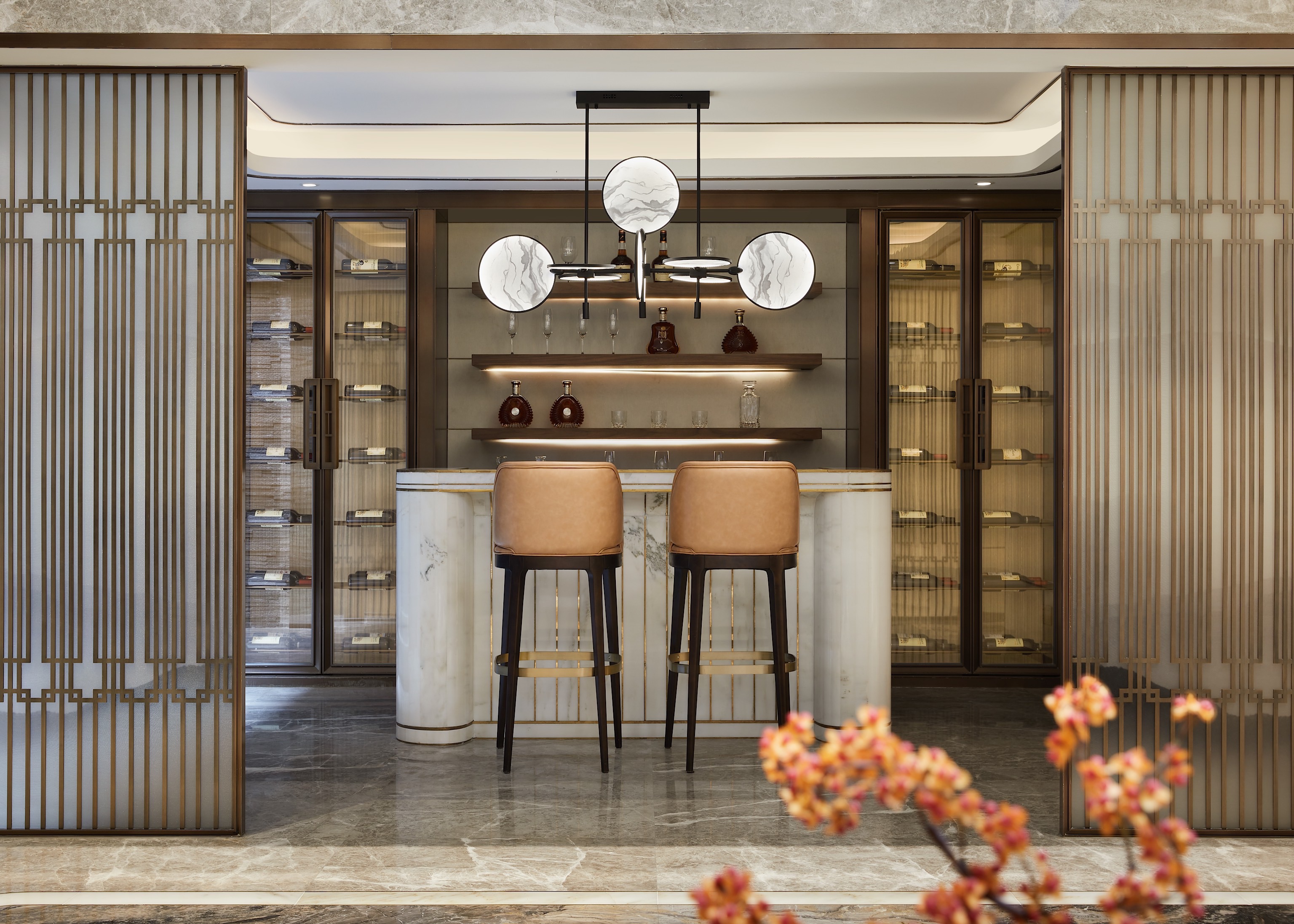 Located in Zhangzhou, the project is one of the cradles of Southern Fujian culture. The designer combines the heyuan culture with the "hehe thought" contained in minnan culture to awaken the spirit of landscape with cultural design and shape the living space with infinite meaning.
"Spring pine in Huamao, silent trees without shadow in autumn clouds" connects the courtyard between the negative ground floor and the ground floor, and decorates the space with art installation in the form of pine trees, which is elegant and luxurious with graceful posture. Combined with modern technology form, symbiosis with nature, to express the meaning of the East. With its quiet also, closed eyes clear heart, view the present as the ancient.
"Distant mountains and near water all love" into the guest restaurant, designed by mountains and rivers to take advantage of nature; Gable, above the middle wall, water - like, falling in the carpet.
"Color like the glory of autumn chrysanthemum, water light cloud shadow wandering" master bedroom clear light xieyi such as water light cloud shadow, trance between an egret across the air, delicate and vivid; The color palette is elegant and well-structured, as if slowly narrating an autumn picture to the viewer.
"In the name of xia, the youth will grow up" Wuxia and jianghu are the spiritual world of Chinese people, who never dreamed of going to the end of the world by sword, and then landed on the design to become a young fairy tale. The boy's room with the theme of the film Kung Fu Panda is bright and smart in color, simple and energetic in physical elements.
"Tea ink all fragrant, with its virtue" Began to produce tea in Zhangzhou Tang Dynasty, tea culture has a long history, drinking tea prevailing fashion. As the carrier of functional and spiritual civilization, teahouse depicts extreme Oriental aesthetics with concise design language.
"If view beautiful landscape, scene language all sentiment language" the fashionable furniture that living room collocation takes drama conflict feeling slightly, the elegance of continuance match color, seek the balance point of tradition and innovation.
Landscape as a natural context runs through the design, drawing on the local natural diversity and traditional culture, and telling the relevance of the design around the regional culture.
Studio space, all language symbols are the representation of the design, closely linked to the spirit of the return to the east, together to create a clear, quiet, elegant and smooth life scene.
Recommend
CLUB HOUSE


RESIDENTIAL